Today's manifestation inspiration comes from the movie Footloose (1984).  I have always appreciated this movie, so it is only natural that I find a way to connect to it and use it as a deliberate creation teaching tool. Hah! Stay with me here.
This 80's-tastic movie is about a teenager (Ren McCormick) from big city Chicago, re-located to small town Beaumont boo foo, a town driven by fear of change, fear of lost control, and highly influenced by radically conservative values.  Ren, played to perfection by Kevin Bacon, finds himself resisting, resisting, resisting.  He is used to living a life he loves- one of dancing, the occasional drink, thought-provoking books, creativity and self-expression.  Even if you haven't seen this movie, there are an abundance of clips available on YouTube.  You can thank me later.
Below is a clip of one of many fantastic dance scenes where Ren drives off in a rage to release his ever-increasing frustration (with an LOA-tastic song, Never by Moving Pictures as the background for the scene):
And this where he is (somewhat reluctantly) present to the opportunity in front of him:
And then there's this where he helps his friend overcome a personal block:
(I could do this all day)
So how does this apply to deliberate creation and how does this support an intentional perspective? 
He has an inspired thought in the middle of the movie- he is going to make a difference, he is going to organize a dance where everyone can see that dancing does not equal the devil- he is going to be a vessel for change.  He makes many attempts to do it "his way" and calls it "his battle."  He is not successful.  Why?  He was too attached to the "how."  He had an idea of how this was all going to happen, but it was only when he let go of the cursed how's and opened himself to what the Universe could arrange, that he was able to eventually triumph.  It turns out a dance COULD take place, but it would happen across the border in the neighboring town.   Of course the dance was magical, fun, enlightened and safe.  Mission accomplished.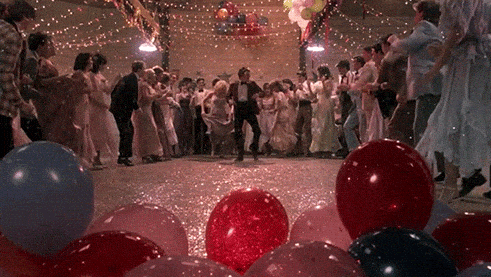 Also important here, Ren didn't lose his spark.  He honored his beliefs, honored his inspiration, honored his inner guidance despite the town's resistance, and in doing so, he was able to impact real change in this small town.  Oh yeah, also the super important lesson that dancing is awesome-sauce and one of the best things in life.  Do yourself a favor and dust this 'oldie but a goodie' off and watch it!  Don't own it? (sacrilidge) – Fear not, your library will absolutely have a copy to loan you.  It's a guaranteed vibe lifter and a great reminder that anything is possible!
If you can learn to drop your resistance and open yourself up to achieving your dreams following whatever opportunities surface, you will be your own Ren McCormick, making a difference in this world while pursuing your passion and living your dream.  Time for a gut check- do you have a pre-determined path to your dreams or are you open to any opportunity that presents itself?  Are you insisting and re-affirming the limiting belief that you have to do x, y and z to make the money you want?  Are you certain (read: short-sighted) about "the way" to achieving your dreams?  Let go and open yourself up to other possibilities.  If money is what you want, there are literally thousands of way to bring money into your life.  Have fun with this – get creative and challenge yourself to be open to your dream manifesting in a different manner than originally "planned."
And with that, really all that's left to do is….ya gotta cut loose, footloose…kick off your Sunday shoes… 🙂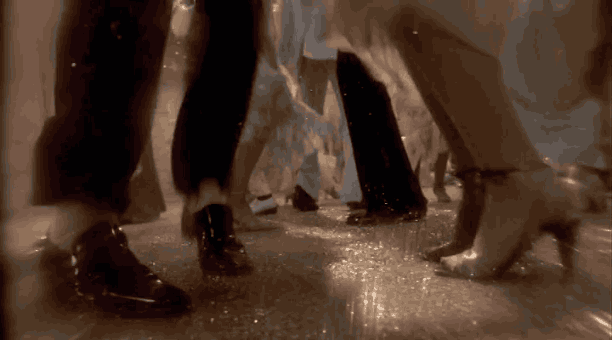 Encore: Just for funsies, I had to include this clip from Jimmy Fallon- 30 years later and he's still got it!!!